Hire a chef for a dinner party
Halloween is a time of fun, fear, and magic when we can plunge into a world of mysticism and mystery. However, to make your Halloween party memorable and different from others, you need to be creative and original. This article will tell you how to create a unique and unusual Halloween event.
Choose a unique theme
The first step to organizing an original Halloween party is to choose a unique theme. Use your imagination and complement the traditional Halloween elements with unpredictable details. One possible idea is to host a themed party, such as a gothic, sci-fi, or alternate reality. Another option is planning a "Haunted Party" with detective-style investigations.
Halloween Miami Beach party
DIY decorations
Creative costumes
Ask guests to create creative and original costumes that match the chosen theme. Offer prizes for the most creative looks. This will add a fun and unpredictable aspect to the party. Enjoy the comfort of your home with a dining experience in themed costumes.
Original menu
Interactive games and activities
Organize Halloween games and activities that will engage your guests and create an atmosphere of fun and competition. For example, organize a Halloween Treasure Hunt, interactive mystical rides, or creative contests.
Photo area
Prepare a corner with decorations and props for guests to take scary and fun photos. Create unusual backgrounds to add elements of magic and mysticism to the pictures. Time spent in the Halloween photo area will create fun images that guests love to post on their social media accounts. This can be a great way to publicize the event and attract new attendees.
Halloween Escape Room
Organize a Halloween-themed mini-quest with riddles and puzzles for guests to compete and solve mysteries. Experience a unique adventure this Halloween with an "Escape Room." Become the hero of your own story by solving challenging puzzles and tasks in a spooky and mysterious setting. Regardless of age, participants can enjoy the fun and adrenaline of trying to escape the mysterious room in a limited time.
Choose a unique theme, add DIY decorations, an original menu, and creative costumes, and remember interactive games and a photo zone. Such a party will surely delight you and your guests, creating memorable Halloween memories.
Halloween-themed appetizers
Indeed, a private chef can work culinary magic to create a Halloween party buffet that will delight your guests. From creepy-crawly finger foods to eerie-themed desserts, the options are endless. Imagine ghostly deviled eggs, sinister spiderweb nachos, haunted meatball eyeballs, and pumpkin-shaped quesadillas.
A creative private chef can also design hauntingly beautiful food displays, incorporating dry ice for a smoky effect or garnishing with edible spiders and bats. Your guests will be in for a treat as they feast their eyes and palates on the delectable and spooky spread.
So, this Halloween, let a private chef transform your party buffet into an enchanting and chilling culinary adventure. Your guests will be enchanted and amazed as they indulge in the delectable Halloween-themed delights, making your party an unforgettable and spooktacular affair.
Your catering company in Miami
The beauty of hiring a private chef for your Halloween dinner party is the personalized touch they bring. Tailored to your preferences and dietary requirements, the menu uniquely reflects your taste and style.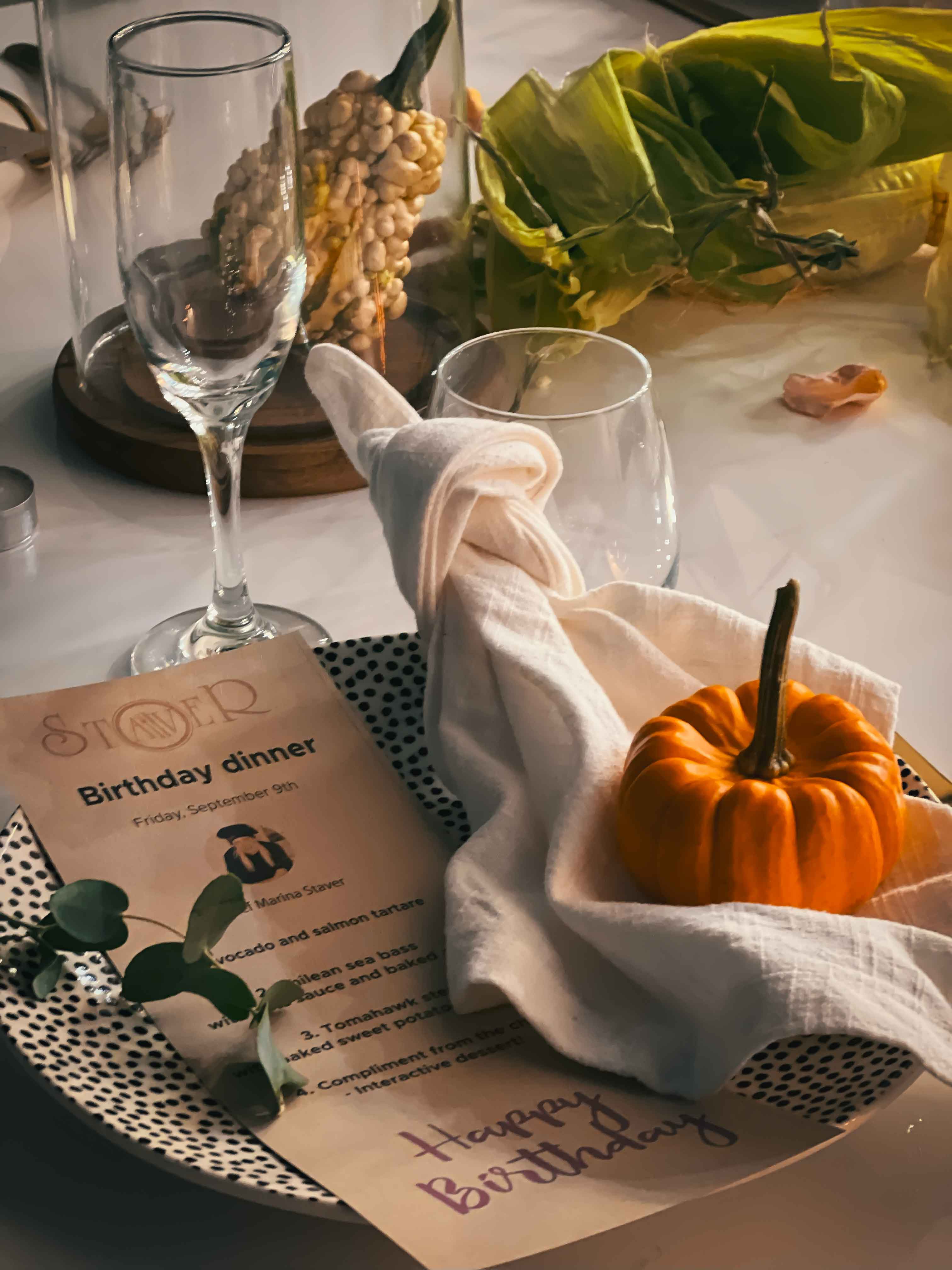 Cost private chef dinner party