Information about the Marathon
The Miami Marathon and Half Marathon are held every winter in Miami and Miami Beach. This marathon differs from other marathons in that the runners will run through the incredible scenery of Florida. The climate is the most temperate in winter, and the ocean breezes are pleasant.
Not only can you become a participant in the race, but you can also help out as a volunteer. You can participate in the marathon from the age of 14, but minors must have permission from their parents. In terms of length, the marathon is 7 hours. After that time, when the race is over, all participants who have not finished are considered mere walkers.
Interestingly, participants are asked to remove their headphones during the race. Only one headphone is allowed so that the other ear is open.
There are 18,000 participants in the marathon. You can imagine what a great event this is. Awards go to the top three male and female participants in each age group.
What Miami Marathon means for America
One of the popular myths about America is the abundance of unhealthy foods that invariably lead to obesity and various diseases. There is a strong basis for this stereotype: American fast food is hard to call healthy and wholesome.
The Miami Marathon shatters the stereotype that people in the U.S. do not care about their health. Today America is becoming an example of a healthy lifestyle and an example for other countries.
In any city in the United States, you can easily find stores that sell fresh fruits and vegetables and cafes and restaurants that serve only healthy food. Jokes about the commitment of residents of some cities, such as Portland, to "gluten-free" foods have even made their way into some movies and sitcoms.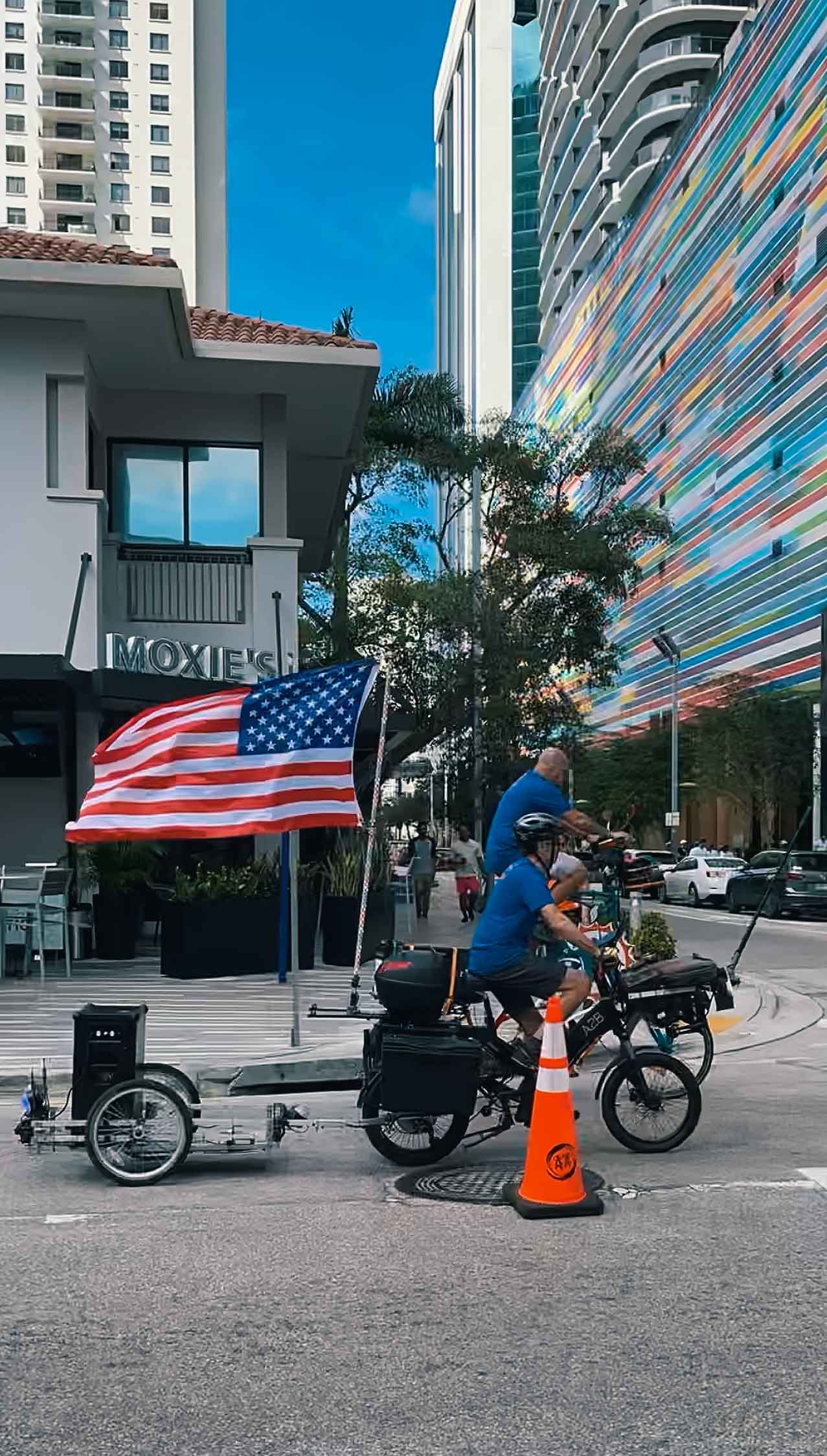 How to prepare for the Miami Marathon and Half Marathon
I agree with the statement "anyone can run a marathon," adding the important remark "with proper preparation." Beginners should give at least a year to prepare for a marathon to run a good "base" and get systematically prepared for the start.
If you already have running experience and train regularly, this time can be halved, especially if you have completed 10 km and a half marathon. A good tip is to think through your action plan in reverse order, i.e., from the day of your planned run to today. This way, you will know immediately whether you are on time.
One or two days a week are useful for warming up and special running exercises to improve technique. At least a couple of times a week, you should add a small complex of exercises to strengthen the bark muscles.
Working on breathing is also important. Regular meditations after training will help to focus on such an important part as breathing, making it conscious.
Plan your Marathon with a Personal Chef
Marathon is a serious distance, and you need to prepare for it thoroughly, according to the plan. Ideally, it should be prepared by a personal trainer, considering your individual peculiarities. But if you don't have one, you can make your plan to suit you.
You may have noticed that after eating sweets frequently, your skin doesn't look supple, and you feel sleepy and lazy. The body converts sweets into fat reserves, negatively affecting weight and running speed. And excessive consumption of fatty foods weighs down your body, making it clumsier.
Why do unhealthy foods like snacks, chips, candy, and sodas increase weight? Because low-quality food is calorie-dense, many calories are contained in a small amount of food with few components of nutritional value.
The volume of food regulates appetite. When we eat calorie-dense food, we eat more calories. High-quality food contains the same amount of low-calorie density as low-quality food. Consequently, you won't eat as many calories that will be deposited in excess fat by eating high-quality food.
To minimize your chances of running into a "wall" during your next race, you need to choose the right foods before, during, and after each workout, at various stages of the training process, during the critical period - 2 weeks before a race; during the even more urgent last 24 hours before a race and during the start itself.
What to see in Miami during the Marathon? What to see in downtown Miami?
Miami offers many attractions and sights to explore during the Marathon weekend. Explore the colorful and dynamic street art scene at Wynwood Walls. This outdoor art museum features vibrant murals and graffiti created by renowned artists.
Experience waterfront shopping, dining, and entertainment at Bayside Marketplace. Browse through boutiques, enjoy live music, and savor delicious cuisine while taking in the picturesque views of Biscayne Bay.
Bayfront Park offers a picturesque setting where you can enjoy the beauty of Biscayne Bay, explore notable landmarks, and participate in various activities. Whether you're seeking relaxation, cultural experiences, or family-friendly fun, Bayfront Park has something for everyone to enjoy.