Ingredients:
Book the Private Chef in Miami
1 cup ripe blackberries
3 cups baby greens mix (baby spinach and arugula)
2 - 3 ounces soft goat cheese
¼ cup smoked almonds or any other nuts (for example: pecans, walnuts)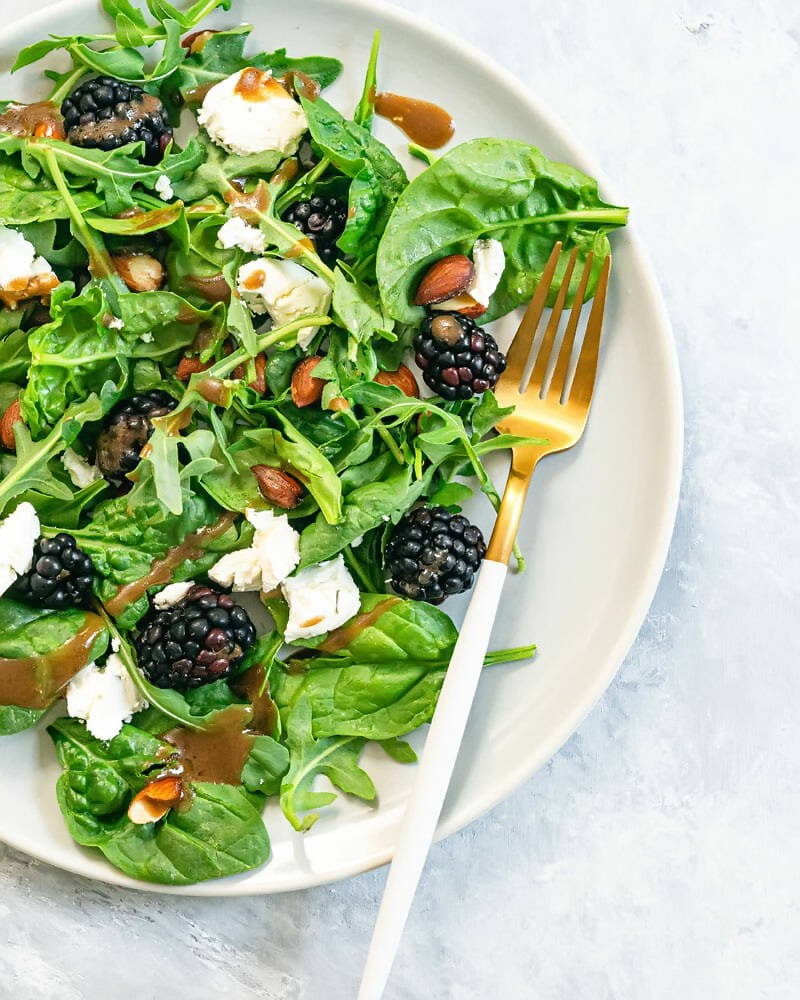 Dressing:
2 tablespoons aged balsamic vinegar
2 tablespoons Dijon mustard
1 tablespoon maple syrup (or honey)
6 tablespoons olive oil
salt, pepper

In a medium bowl, whisk together the balsamic vinegar, dijon mustard, maple syrup, and salt until fully combined. Gradually whisk in the olive oil, adding 1 tablespoon at a time and whisking until it incorporates, until an emulsion forms.

Wash the blackberries.
Place the greens on plates, then top with blackberries, goat cheese crumbles, and nuts.
Drizzle with the desired amount of dressing and serve.

Bon Appetit!
#1 Personal Chef in Miami